Posts for tag: dental injuries
By Lake Oswego Smiles
June 19, 2020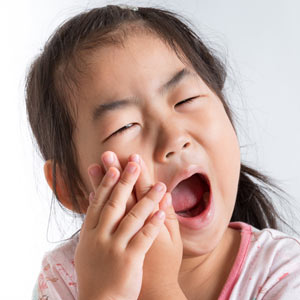 Half of all children will injure at least one tooth before adulthood. That's why we're joining with other health professionals this June to promote National Safety Month. As dentists, we want to call particular attention to potential dental injuries and what parents and caregivers can do to help their child avoid them.
The source for a dental injury usually depends on a child's age and development level. Younger children learning to walk and run are more apt to fall, and may hit their mouth on hard or sharp surfaces. Later on, most dental injuries tend to come from contact during sports play or other physical activities.
Your prevention strategy should therefore adjust to your child's age and activity level. If you have an infant starting to walk, for example, don't allow them to move around carrying a bottle, cup or other hard object that could be a source of injury if they fall. Also, keep an eye out for hard furniture or sharp-edged surfaces as they toddle around.
If you have a highly mobile toddler, discourage them from climbing and jumping on furniture, tables or other hard surfaces. If feasible, pad these surfaces and sharp edges to minimize the force of impact from a collision.
To prevent sports-related mouth injuries in older children and teens, your primary defense is an athletic mouthguard. Mouthguards cushion and absorb much of the force generated during hard sports contact. They should be worn for any physical activity with a potential risk for mouth injury, including practice sessions and informal play like a pick-up basketball game.
A type of athletic mouthguard known as "boil and bite" is readily available in retail sporting goods stores. After purchase, it is softened in very hot water; the wearer then places it in their mouth and bites down to form a permanent impression. Boil and bite mouthguards offer protection, but they can be bulky and uncomfortable to wear.
For a higher level of protection along with a more accurate and comfortable fit, a custom mouthguard created by a dentist is a more desirable option. These are based on a detailed impression of the wearer's bite, so the fit can't be beat. Both types of mouthguard need upgrading periodically in young wearers to accommodate dental development as they age.
Accidents can happen, but there's much you can do to reduce the likelihood of injury to your child's teeth. Protective measures and equipment—as well as a watchful eye—can go far to help them emerge from these active, early years dentally unscathed.
If you would like more information about dental safety, please contact us or schedule a consultation. To learn more, read the Dear Doctor magazine articles "Top 10 Oral Health Tips for Children" and "Athletic Mouthguards."
By Lake Oswego Smiles
December 02, 2019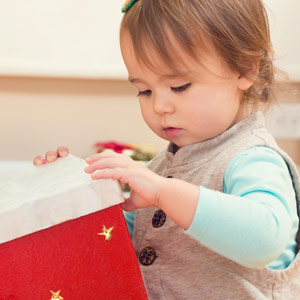 The holidays draw families together like no other season as loved ones gather from near and far to eat, drink and be merry—and exchange gifts. For the little kids that means toys (and sometimes for the big "kids" too!). Unfortunately, a toy meant to delight children could instead cause them harm, including injuries to their teeth and gums.
Be selective, then, when giving toys to the special children in your life this holiday season. Here are a few tips to remember to help protect their teeth and gums from injury.
Avoid toys with small parts. Given infants' and toddlers' propensity to put objects in their mouth, try to avoid choosing toys with small parts. While the main concern with smaller toys is the risk for choking, small, hard objects in the mouth could also cause dental damage. The danger is especially acute if a child falls while a toy or similar object is in their mouth.
Watch out for hard, sharp-edged toys. Younger children especially like to bite and gnaw on things. It's prudent, then, to stay away from hard plastic toys or those with sharp points or edges—these could chip teeth or cut into the gums. Instead, look for toys made of more pliable plastic or fabric, and with rounder surfaces. When in doubt, look for labeling on packaging that indicates the appropriate ages for a particular toy.
Discard damaged toys. With your kids' toy boxes brimming over with new holiday treasures, it's a good time to do a safety inventory of their older toys. Besides those they've outgrown, look for toys that may have been damaged or broken. Although initially they may have been safe, toys in poor condition might pose many of the dangers to teeth and gums we've previously mentioned. Damaged toys should be either repaired or discarded.
Supervise their playtime. You might also want to keep a watchful eye out as your kids play with their new toys. While they do need their own time to be imaginative during play, children could put their toys to uses not intended for them, increasing the risk of injury. A bit of gentle supervision is a good idea to prevent unintended—and unwelcome—consequences.
The holidays are a magical time for all of us, but especially for children. Follow these holiday toy tips to prevent dental injuries that could ruin your family fun.
If you would like more information about protecting your child's dental health, please contact us or schedule a consultation.
By Lake Oswego Smiles
July 15, 2019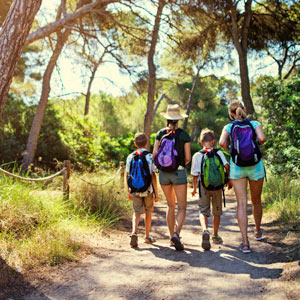 It's July—and that means it's National Park and Recreation Month! If you're like a lot of families, you might already be planning a trip to one of the nation's 58 national parks, or one of the thousands of state outdoor recreational areas across the country.
Temporarily escaping the stresses of daily life in the great outdoors is a wonderful way to refresh both the soul and the body. But that's not an excuse to neglect all your responsibilities. That includes making provisions to care for your teeth while you're away from home—you are bringing them with you, aren't you?
Here are three ways you can take care of your teeth during your outdoor getaway.
Keep up your daily hygiene. While you're packing extra socks, granola and moleskin, be sure to include your toothbrush, toothpaste and floss. Just a few days of neglecting your regular oral hygiene can give bacterial plaque a chance to build up. You could even come back from your trip with the beginnings of gingivitis, an early form of gum disease. If you're trying to pack light, take along travel-size toothpaste tubes or pre-threaded floss picks to make it easier.
Eat dental-friendly snacks and food. Escaping your usual dietary choices doesn't mean you should take a vacation from good nutrition. Whether you're in camp or on the trail, eat whole fruits, grains or cheeses, and avoid snacks and foods with added sugar that feeds disease-causing bacteria in the mouth. The same goes for beverages—keep your intake of sodas and sports or energy drinks (all loaded with added sugar and acid) to a bare minimum. Instead, hydrate with water.
Be prepared for emergencies. Exploration through hiking, canoeing and other physical activities is a great part of the outdoor park experience. But it also increases your risk of injury, especially in rough terrain. Before you head out, take some time to research medical and dental resources near your vacation destination in case you or a family member will need immediate care. Having that information handy can save time in the event of an emergency.
An outdoor park trip can be the experience of a lifetime. Just be sure to follow these simple tips to care for and protect your teeth. Doing so will help ensure that your memories of this summer's outing will be pleasant ones.
If you would like more information about caring for your dental health at home or away, please contact us or schedule a consultation. To learn more, read the Dear Doctor magazine article "Daily Oral Hygiene."