Posts for: June, 2019
By Lake Oswego Smiles
June 15, 2019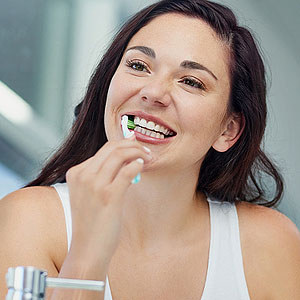 You're not just a patient to your dentist—you're also a partner for achieving your best oral health possible. And it takes what both of you do to achieve it.
No doubt your dentist always strives to bring their "A Game" when providing you care. You should carry the same attitude into your personal oral hygiene—to truly master the skill of brushing.
Like its equally important counterpart flossing, brushing isn't mechanically complicated—you need only a minimum of dexterity to perform it. But there are nuances to brushing that could mean the difference between just adequate and super effective.
The goal of both brushing and flossing is to clean the teeth of dental plaque, a built-up film of bacteria and food particles most responsible for dental diseases like tooth decay and periodontal (gum) disease. Brushing removes plaque from the broad front and back surfaces of teeth, while flossing removes it from between teeth where a toothbrush can't reach.
While a lot of cleaning tasks require bearing down with a little "elbow grease," that's unnecessary with brushing—in fact, you may increase your risk of gum recession if you brush too vigorously or too often. All you need is to apply a gentle, circular motion along all tooth surfaces from the gum line to the top of the tooth—a thorough brushing usually takes about two minutes, once or twice a day.
Your equipment is also important. Be sure your toothbrush is soft-bristled, multi-tufted and with a head small enough to maneuver comfortably inside your mouth. Because the bristles wear and eventually lose their effectiveness, change your brush about every three months. And be sure your toothpaste contains fluoride to help strengthen your enamel.
One last tip: while it may sound counterintuitive, don't brush immediately after a meal. Eating increases the mouth's acidity, which can temporarily soften the minerals in tooth enamel. If you brush right away you might slough off tiny bits of softened enamel. Instead, wait an hour before brushing to give your saliva time to neutralize the acid and help re-mineralize your enamel.
Unlike your dentist partner, your role in caring for your teeth doesn't require years of training. But a little extra effort to improve your brushing proficiency could increase your chances for a healthy mouth.
If you would like more information on best practices for personal oral hygiene, please contact us or schedule an appointment for a consultation. You can also learn more about this topic by reading the Dear Doctor magazine article "10 Tips for Daily Oral Care at Home."
By Lake Oswego Smiles
June 05, 2019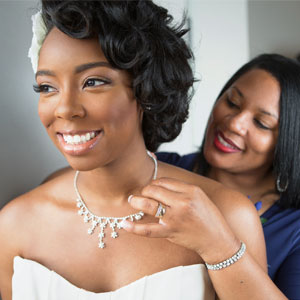 Since the early Roman times, couples have prized the month of June as the most favorable time to exchange their marriage vows. If you and your betrothed are planning a June wedding this season, you no doubt want everything to be beautiful. That would include your smile—and with the appropriate techniques we can help you make it as bright and attractive as possible.
Here are 5 ways to a more attractive wedding day smile.
Dental Cleaning and Teeth Whitening. A routine dental cleaning right before the ceremony can remove stains and dental plaque that dull your teeth's appearance. For an added level of brightness, we can also whiten your teeth in time for your big day.
Repairing defects with bonding. Do you have a chipped tooth, or a broken or discolored filling? We may be able to repair minor defects like these in a single visit by bonding lifelike dental materials directly to the tooth. We color-match and sculpt these materials so that they blend seamlessly with your natural teeth.
Advanced enhancements. In whatever ways your teeth may be flawed, there are dental solutions to transform your smile. We can correct minor to moderate chips, stains or slight gaps with porcelain veneers that cover the teeth's visible surface. We can cap a viable but unsightly tooth with a life-like crown. Missing teeth? A fixed bridge or dental implants could restore them like new.
Plastic gum surgery. Teeth may be the stars of your smile, but your gums are the supporting cast. Smiles with too much of the gums showing can be corrected through various techniques, including periodontal plastic surgery that reshapes the gums and can help the teeth appear more prominent.
Orthodontics. The original "smile transformer," braces and other orthodontic methods move misaligned teeth to better positions. Not only can orthodontic treatment result in a more attractive appearance, it can improve overall dental health.
You have an array of options for enhancing your wedding day smile, and we're more than happy to help you develop an individualized treatment plan. One caveat, though: some of these techniques could take weeks or months to complete, so don't delay!
If you would like more information about what you can do to have the most attractive smile for your wedding day, please contact us or schedule an appointment for a consultation. To learn more, read the Dear Doctor magazine articles "Beautiful Smiles by Design" and "Planning Your Wedding Day Smile."