Posts for: May, 2019
By Lake Oswego Smiles
May 16, 2019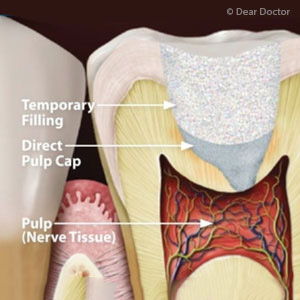 The sooner you get treated for tooth decay, the less likely you'll lose your tooth. That could mean a simple filling—or you might need a root canal treatment if decay has reached the inner pulp.
There's also another procedure for advanced decay called pulp capping. It's a bit more involved than filling a cavity but less so than a root canal. We can use it if decay has exposed or nearly exposed the pulp, but not yet infected it—otherwise, you may still need a root canal treatment to remove the diseased pulp tissue.
There are two types of pulp capping methods, direct and indirect. We use direct pulp capping if the pulp has been exposed by decay. After isolating the tooth to protect other teeth from contamination, we remove all of the decayed dentin up to the pulp. This may cause some bleeding, which we'll stop, and then clean and dry the tooth area.
We'll then apply a protective biocompatible material directly over the pulp to promote healing and protect it from further infection. We then restore the tooth's appearance and function with a life-like filling.
We use the indirect method, a two-part process separated by six to eight months, when the pulp tissue is close to the surface but not yet exposed. We initially remove the majority of decayed tooth structure, but leave some of it in place next to the pulp chamber. Although this remaining dentin is softened and decayed, we'll treat it with antibacterial chemicals, then cover it with a biocompatible material and a temporary filling.
Over the next several months the treated structure has a chance to re-mineralize as it heals. We then remove the temporary filling and assess the level of healing progress. If the regenerated dentin appears healthy, we can then remove any remaining decay and restore the teeth as we would after a direct pulp capping.
At the very least, pulp capping could buy your affected tooth time before a root canal will finally be needed. Under the right circumstances, it's an effective way to save an otherwise lost tooth.
If you would like more information on tooth decay treatments, please contact us or schedule an appointment for a consultation. You can also learn more about this topic by reading the Dear Doctor magazine article "Pulp Capping: A Procedure that may Save a Decayed Tooth."
By Lake Oswego Smiles
May 06, 2019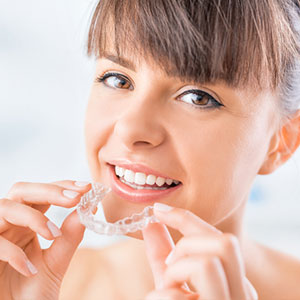 Teeth whitening or bleaching is one of the most affordable and least invasive ways of improving your smile. Although the effect fades with time, whitening can make dull and dingy teeth more attractive in short order.
Teeth whitening is also unique among cosmetic dental procedures in that you can do it yourself at home. While professional bleaching solutions are stronger and capable of greater brightness and longevity, you can still achieve good results with a DIY kit.
If you decide to whiten at home, though, there are a few things to keep mind for a desirable and safe outcome. Here are 3 tips for successful DIY teeth whitening.
Follow the directions. It's not a good idea, both for a successful and safe outcome, to stray away from a kit manufacturer's recommended directions. FDA-approved home kits usually contain 10% or less of carbamide peroxide (one of the more common bleaching agents). That may not seem very strong but it's adequate within the recommended time it remains on your teeth to achieve an effective whitening effect. Exceeding those directions could permanently damage your tooth enamel.
Make sure a home kit will work on your staining. Home whitening kits only affect outer staining on tooth enamel. But dental discoloration can also arise from inside a tooth, often because of trauma, tetracycline use, or as a side effect of a root canal treatment. This kind of internal staining requires a special procedure usually performed by an endodontist to reduce it. So, see your dentist first to make sure your teeth are healthy enough for whitening and that a home kit will work for you.
Get your dentist's advice on home kits. There are a number of whitening applications on the market you can choose, so ask your dentist for recommendations. They can also give you some helpful tips on the whitening process to ensure you'll be safe and successful in your efforts.
Here's a couple of other things to remember to enhance your teeth whitening experience: whether you whiten your teeth at home or with the dentist, be sure you continue to care for your teeth with daily brushing and flossing. And, if you limit your consumption of foods and beverages known to stain teeth, you'll help extend the duration of your brighter smile.
If you would like more information on teeth whitening procedures, please contact us or schedule an appointment for a consultation. You can also learn more about this topic by reading the Dear Doctor magazine article "Tooth Whitening Safety Tips."